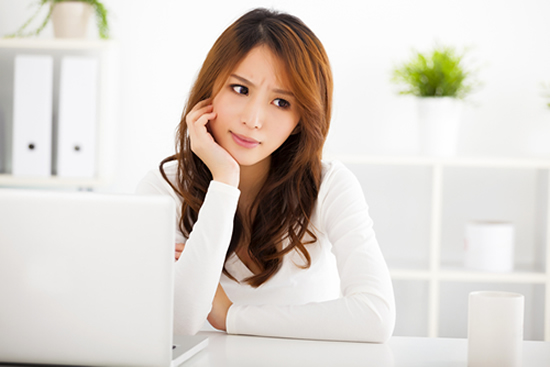 I was doing some key phrase research with Google's keyword planner the other day and was intrigued to see the huge number of people searching on Google how to start an online business. That phrase, "how to start a business" gets over 40,000 searches a month by itself, while "how to make money online" was also over 40k searches.
It's great to see the entrepreneurial spirit alive and well. The sad truth about starting a business is that 80% of small businesses fail, and they fail quickly. Or people see just how much money it costs to actually start up a business and decide it is not worth the risk.
Starting an online business is a little different because you don't have all of the overhead and real estate costs associated with brick and mortar businesses. That makes the barrier to entry smaller. But whether you are trying to learn how to start an online business or a brick and mortar company there is something you need to know that will get you to profitability faster than you ever thought possible.
One of the accidental revelations that came from me buying and selling websites over the last 7+ years was learning why you should never start a business from scratch, especially an online business.
1. Let someone else do all of the initial work for you
The ramp up stage of running a successful online business can be both daunted and demotivating. Especially if one of your main strategies is SEO as getting to the top of the search engines takes time. You can take advantage of someone else's demotivation as they have waited through that ramp up time and buy when they are on the brink of success.
This works because people are not as emotionally attached to a website because they are so cheap and easy to get set up. So you swoop in and offer them a sum of money to buy the online business from them when they had most likely given up on ever making anything from the website. Now you can take it over and take the business to the next level much more quickly than starting from scratch.
2. Take advantage of disheartened owners
I helped a friend do this exact thing. He wanted to start an SEO consulting agency. He was good at SEO but knew that trying to get a new website ranked in that category would take years. So he did exactly what I described. He went out and found 3 or 4 SEO consulting websites that had been around for at least a year and contacted them all. Sure enough he found 2 that were willing to sell at a steep discount. So he made a deal with one of them and bought a SEO consultant website from the disheartened owner for under $500.
I helped him take the site over and apply SEO knowledge to the website and it quickly moved up in the rankings. Now he makes thousands of dollars every month consulting. Can you imagine being able to walk into a business that is primed to make money right now?
3. Going After A Proven Model
Another reason that this strategy is so awesome is that you can pick any industry. You can choose an industry that you know is very lucrative. For example, let's say you want to be a realtor. You know there are thousands of other realtors out there right now that you are competing with.
That also means there are many realtors who have decided the competition is too much and they are moving on to other things. These realtors have all done the work building and promoting a website. So you as a brand new realtor can sneak in and snatch up a disheartened realtor's website and then be in business in no time. There is no reason to sit through ramp up time on any business.
If you want to know how to start an online business this is how you do it. Buy your way in but the key is to buy low. I once bought an online business for $500 and within 9 months sold it for $150,000. All I had to do was fix up the site and do some awesome SEO and I was rocking and rolling in a couple of weeks. I have repeated this same model many times and had the same result many times selling 14 internet businesses over a 5 year span.
If you're interested in learning exactly how I did it visit this page here
About The Author

Adam White is the founder of Prosperly Method, an online course that teaches people how to buy and sell (flip) websites for big profits. He has worked in the internet marketing world since 2000 and in his spare time wrote and directed a feature film. He lives in Arizona with his wife and 6 children.