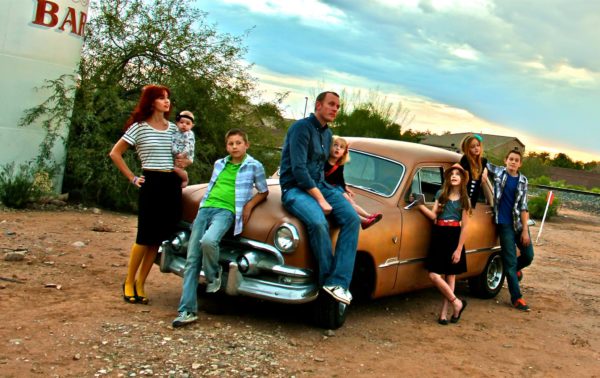 Who Is Behind Prosperly?
Adam White
I have been running internet businesses since 1999. I'll admit that back in the old days I had no idea how to run an internet business but I stuck with it.
Over the last 25 years I have built, bought and sold 18 different internet businesses.
I also recently founded SquidVision, a landing page optimization tool for SaaS companies that shows you how much revenue every page, button and link on your website generates.
I use Prosperly to write about internet business strategies I am testing or have tested that work, film related musings and anything else I feel like I need to rant about.
As you can see from the picture above, I have a beautiful wife and 7 wonderful kids. My faith and my family are the two most important things in my life.
I am passionate about filmmaking (directed a feature film)(and this one), I enjoy playing golf, writing, watching movies and spending time with my wife and kids.
I am an active member of the Church of Jesus Christ of Latter Day Saints, also known throughout the world as the Mormons. I can't accurately tell you about myself without telling you this because my success, growth, happiness and meaning in life all come from being a member of the Church of Jesus Christ and my relationship with Christ. If you ever have any questions about my religion or things you have heard about "Mormons", feel free to ask me as I would love to clarify any questions or misconceptions.
I wish you the best of luck in your internet business ventures.
Connect with me on Twitter for internet business stuff or on Instagram for filmmaking stuff.