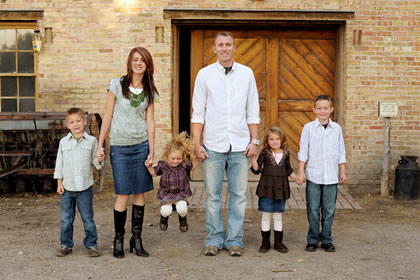 Prosperly is the brain child of a long time internet marketer (see below) who has seen a lot of success from his online businesses and wanted to teach others how to make money online. His philosophy: You can create internet businesses that run themselves, make a lot of money online and allow you to spend your time relaxing, being with your family, or working on other ventures.
Who Is Behind Prosperly?
Adam White
I have been involved in internet marketing for many years. During that time I have learned through much trial and error how to succeed online. After learning how to make real money online I have decided to take this knowledge and teach others how to do it as well.
While I was in college I learned search engine optimization while working for Utah.com in 2002 and then shortly thereafter decided to start my own SEO business. I climbed the rankings in the most competitive field there is and got to #1 for "seo consultant" and #1 for "seo services". Having optimized over 300 websites during the next 5 years I became an expert in SEO practices.
Through the years I figured out that there were certain types of websites that would make me a lot of money but not take a lot of time to run. I started focusing my time on these websites. Pretty soon I had a handful of very successful businesses running themselves.
They were mostly automated which left me with an increased income and more time to do whatever I wanted. I had achieved a new way of living that gave me more freedom than I ever thought possible. I was and am still working hard on new projects all the time, but it's on my terms and I can come and go as I please which is very important to me.
During this time friends and relatives kept coming to me asking me to help them start online businesses and gain the lifestyle I had achieved. I wanted to create an all inclusive guide that I could give to anyone so they could succeed online. Thus Prosperly was born.
I wanted to tell you a little about myself. As you can see from the picture above, I have a beautiful wife and five wonderful kids (we had another girl recently). My family is the most important thing in my life. That is why living the Prosperly way has been such a blessing for me. I have the freedom to spend quality time with my kids and really develop a great relationship with them.
I am passionate about filmmaking (both writing and directing), I enjoy playing golf, writing songs on the piano, watching good wholesome movies, practicing Jiu Jitsu, and playing basketball. I played bball in college for a couple of years but the family came and I hung up the jersey.
I am an active member of the Church of Jesus Christ of Latter Day Saints, also known throughout the world as the Mormons. I can't accurately tell you about myself without telling you this because my success, growth, happiness and meaning in life all come from being a member of the Church of Jesus Christ. If you ever have any questions about my religion or things you have heard about "Mormons", feel free to ask me as I would love to clarify any questions or misconceptions.
I wish you the best of luck in your internet business ventures.