I recently received an email from the Google Adsense team asking me if I wanted to make more money. Of course I did so I checked out the email. They included an image of what they called the Adsense heatmap showing where on the page Adsense ads get clicked the most.
I figured this would be something all of my readers would be interested to know so I am including a picture of the heat map below.
Enjoy.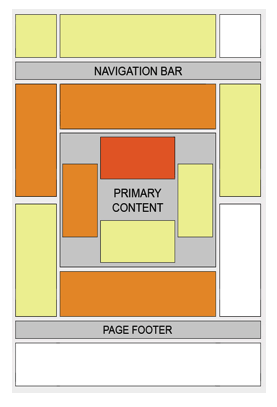 As you can see from the heatmap as the colors get darker this means that more clicks happen in these areas. So the best place to put Adsense on a website is directly above the main content of a page and from there directly surrounding the main content.
The top right section of a page where I see Adsense placed all of the time is the worst place to put ad blocks if you want them to get clicked.
Use this to play around with your Adsense ads and see if you can't make more money.