I recently sat through a webinar by Marketing Experiments. They are a web marketing company that puts on free webinars all the time showing the results of testing different elements on a website and how it increase conversion.
The webinar I attended was on getting singular focus on your home page. Chances are that on your home page you are trying to cater to every single person that comes to your website. Unfortunately this is a backwards way of thinking.
The right strategy is to figure out exactly what your primary goal is for your visitors and make that as prominent and easy to find as possible.
For example, one of the websites I run is Lawn Care Directory. It is national (US based) directory of lawn care and landscaping companies. I really wanted to cater to people that were searching for a lawn professional and so I changed the design of my home page to cater to that group of people immediately when they came to the site.
Here is the OLD design: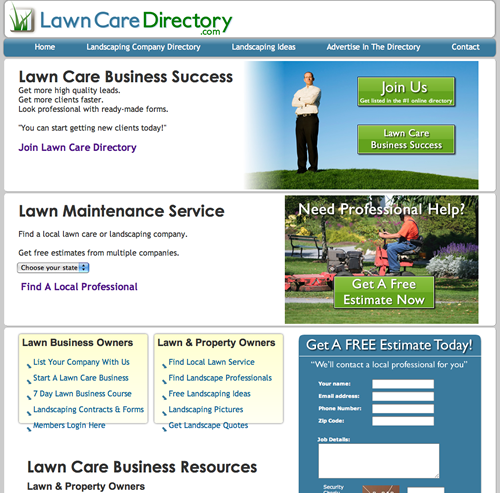 Here is the NEW design: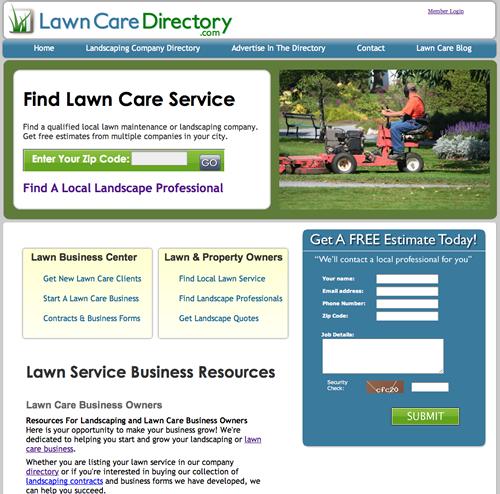 Here is the crazy egg report on how the new design is doing. This is a heatmap that shows where on the page people are clicking: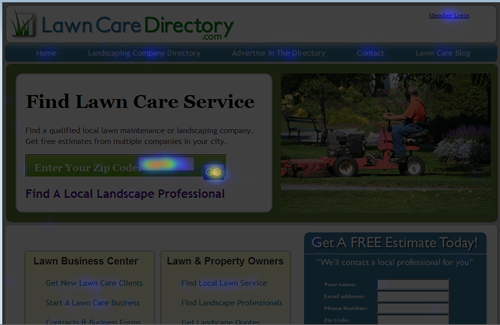 As you can see the result of giving the visitors to the site one main option eliminates confusion for the visitor and drives them to do the thing I want them to do. So it is a Win Win.
The secondary goals that I have on the home page are still available and represented but I give the most weight and real estate to the thing that is my number 1 goal.