So if you have read much of the posts here at Prosperly that I have written you know I talk a lot about the importance of running split tests on your site all the time to always be improving conversions.
Google has free testing software called website optimizer that is awesome. I use it all the time. I just started a new test and thought I would show you what kind of things I test.
So when you run tests to increase conversion, the more different you can make the two versions that are running against each other the better. You will get better results that way because the optimizer will be able to give you a definitive answer on which version is better more quickly.
Sometimes when you run tests the two versions you run against each other will make no difference in conversions. This happens more than I would expect.
Anyway here is the test I am running now: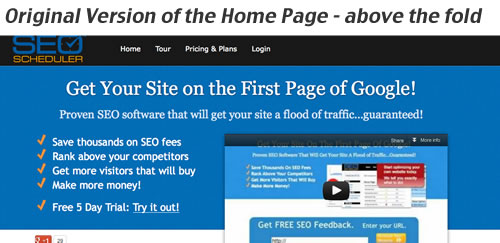 and this is the new version that I am testing against the original: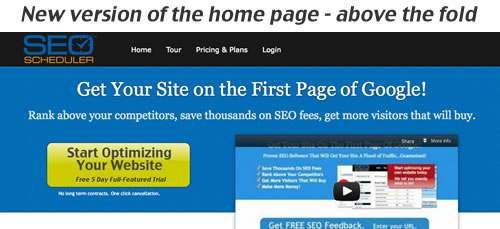 You can see from the 2 screenshots that I have removed the bullets and replaced them with a button trying to get people to sign up right away. I know that conventional wisdom says not to ask for the sale too soon on your page but I also am offering a free trial so I wanted to see how placing the button there would perform.
I also changed the sub headline to reflect the bullet points that I removed. (Wanted to keep those benefits on the page.)
Which one do you think will perform better? Post your guess in the comments section below.