Now that you've purchased your new domain (either by registering a new one or buying an existing domain), the next step is to buy and set up hosting for the domain.
Website hosting refers to the service of housing your website files on someone else's servers.  In other words, when you buy hosting, you are purchasing that ability to put your files (that make up your website) on another company's servers so that people can view your website on the World Wide Web.
In the following two tutorials, we walk you through each step you'll take to buy and set up your new hosting.  When we're done, you'll have a shiny new website up and running.
Our favorite hosting company (by far) is HostGator.  The service is reliable, easy to use, has great customer service, and is priced very nicely.
If you choose to use HostGator, this tutorial will make it a walk in the park.  If you choose to host elsewhere, this will still be a good guide as to the general process of setting up hosting.
Let's get to it.
Buying Web Hosting
Step 1: Go to HostGator and click on View Web Hosting Plans on the left side of the screen under the "Our Most Popular Hosting Plan" header.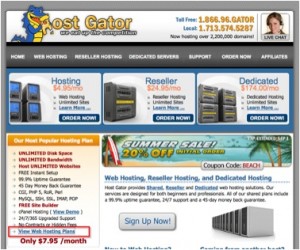 Step 2: Choose the hosting plan that best suits your needs.
We suggest using the "Baby" hosting package, mostly because it allows you to host unlimited domains from one hosting account.  That's basically the only difference between the Hatchling account and the Baby account that will matter for people.  This means you don't have to buy more hosting for additional sites that you start.
If you know you're only going to host one website, you can opt for the Hatchling account (you can always upgrade later).
Step 3: Click Order Now.
Step 4: Click the radio button next to "I will use My Existing Domain and update My Nameservers only.
Type in your domain name and domain extension (e.g. prosperlybeginners.com).
Click Next.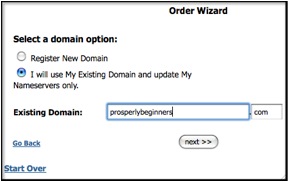 Step 5: Make sure all the information is correct, input a coupon code if you wish, and click Calculate Totals.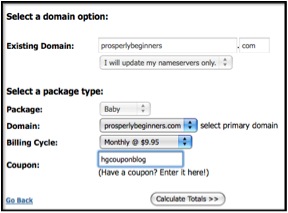 Step 6: Click the radio button next to "I am a new customer" and click Continue.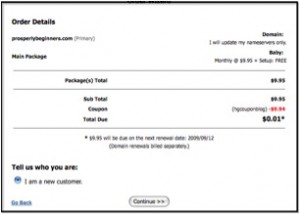 Step 7: Enter your personal and payment information.  Click the Yes radio button certifying that you've read the Terms and Conditions (after you've read them of course).  Then click Verify My Order.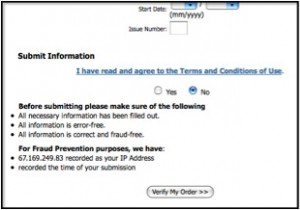 Then click Process My Order.
Congratulations, you just bought some web hosting.
In the next tutorial I will show you how to set up hosting to get your site up and running.