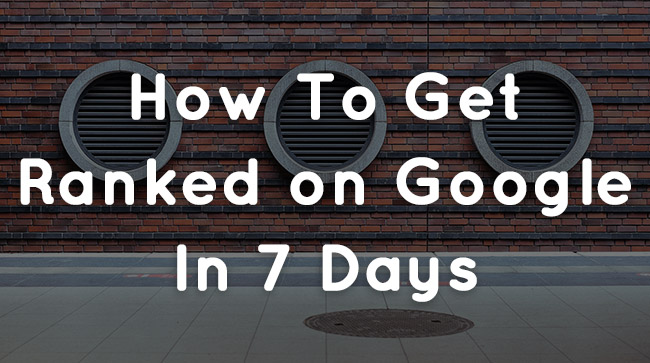 So I have been working on a huge project.
For about the last year I have building out a new tool called SEOJet.
It is the answer to a couple of problems that I kept encountering while doing link building.
First, any time I went out and got a link I was always more or less guessing on what the anchor text should be.
Back in the olden days this was fine because I could be wrong and get away with it.
Nowadays you have to be very careful on what your anchor text is, otherwise you could hurt your rankings.
So I just launched SEOJet and have been giving demos to SEO companies mainly.
But I also wanted to be able to reach the masses so I wrote the backstory of SEOJet and how I ended up creating the software and posted it on this post: How To Build Backlinks – A Link Strategy From 5,734 Anchor Texts.
The post itself is about 5000 words long and is awesome. It goes into the in-depth backlink research I did to come to a conclusion on what a number one backlink profile should look like.
I also include a pretty jaw-dropping case study from Guest Post Tracker where I show the results of using SEOJet's link maps to do my link building and how I was able to get top 3 rankings with about 8 links.
It's pretty awesome.
So to promote that blog post I got another blogger to link to that post, and then the only other thing I did was I submitted it to GrowthHackers.com and then submitted it to Inbound.org.
My strategy here was simply to leverage the popularity of those two sites and hopefully get some views and interaction from their readers.
Note: I did promote the post with a Facebook ad to people interested in SEO to get shares.
For me SEO was a long term play and I didn't expect to start showing in the search engines for at least a month or two.
What I didn't expect was this:

In just about 7 days I was showing up in the top 30 for one of my main phrases on a brand new site with an even newer blog post.
Just by getting one link and submitting to those two sites? Crazy.
I think the biggest key here is the content.
Content on it's own is not worth very much in terms of SEO (for the most part).
But amazing, beefy content with some really good (read: high relevance / authority) links pointing to it make all the difference.
Ironically, this is how I built SEOJet to work. You build out awesome content pieces (I call them SEO power pages) and then start building links to those pages based on the link map SEOJet gives you.
The reason you use the link map is because it helps you always make sure you are building a backlink profile that matches what Google typically will rank #1.
That was as you build a lot of links to the power pages, the link profile always looks natural.
As part of the SEO strategy I will also build backlinks to the home page and other smaller pages but the power pages pass a ton of SEO value to the rest of the site so I send a lot of links their way.
Now obviously for this blog post there is still a lot of work to do to get to the top 3 of Google for the key phrases I am targeting on this page, but to see things happen so quickly with a brand new website is extremely encouraging.